Mail Data Migrator
Hosting Controller Mail Data Migrator is web based application to migrate email across any messaging platform from any source to any destination whether its Exchange, Office 365, Windows or even Linux. It also offers support for Cross-Domain and Same-Domain Migration. Now yo can migrate Mailbox Calendar, Mailbox Tasks and Mailbox Contacts (For Exchange & Office 365) easily. Migrating email manually across diverse messaging podiums can involve a myriad of tasks which are not only time intensive but also require specialized skills. No matter how big or small migration is, you need reliable and easy to use tool. HC Mail Data Migrator enables you to perform secure and hassle-free migrations.
Online Documentation
Request a Quote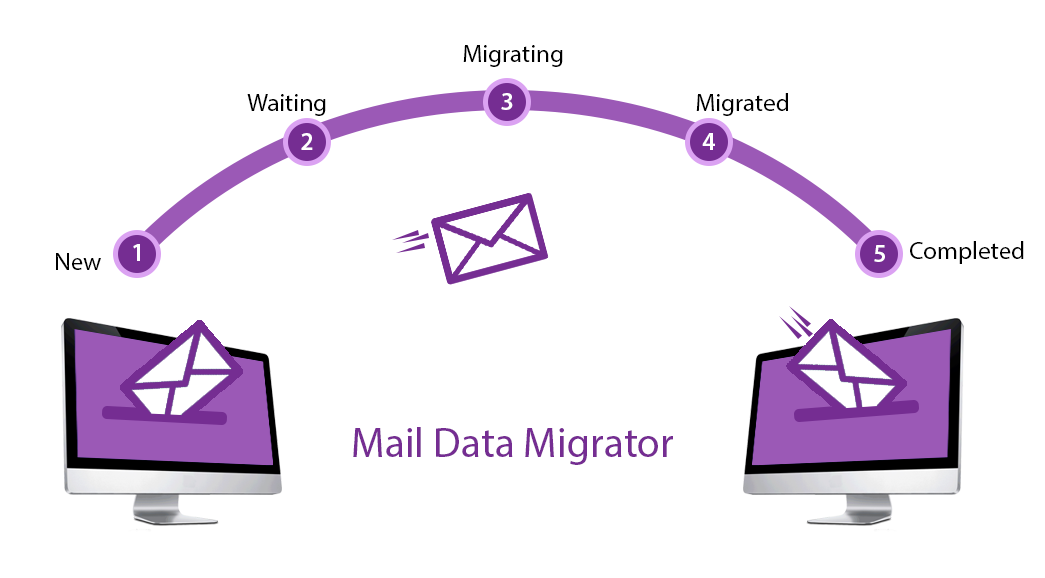 Don't have passwords for Mailboxes ?
Don't worry we have a unique way to handle this. Mail Data Migrator web application has the ability to generate auto emails with a web link sent directly to users so that they may insert their existing password to initiate the migration process.