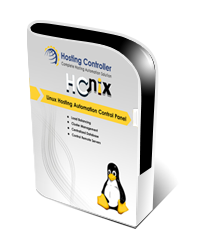 Controlling and managing a multitude of different GNU/Linux distributions across a variety of servers is now much simpler than before. With its intuitive design and easy to use GUI, the all new HCnix is an independent control panel, allowing Linux web hosts to manage multiple Web, Mail, Database and DNS servers in a cluster through a central yet powerful control.
A load of third party applications including blogs, content management systems, ecommerce solutions, forums, website builders, photo galleries and web data managers, installable and configurable on a per website basis, makes it a stress-free web and Cloud automation solution.
So put your mind to ease and start creating websites, mail domains, email users, ftp accounts, DNS, backups, website statistics, databases, scripting permissions and much more with HCnix.